Child Support Attorneys in Nassau County
Child Support Lawyers Representing Your Child's Best Interests Throughout Long Island, New York
After a divorce, being a primary caregiver is time-consuming and expensive. It is an integral part of many people's care for their children to pay child support. It may be impossible for them to provide everything necessary for their kids if their payments start faltering. It's important to advocate for what you need, especially when it comes to providing for your children.
Children have a right to be supported by their parents until they become emancipated. Our Nassau County child support lawyers at Winter & Grossman, PLLC, can help you navigate the child support process to protect your rights.
With over 65 years of combined experience, our Nassau County child support attorneys are proud to serve the families and children of Long Island, New York and will be happy to fight for you and your child's best interest.
To speak with an experienced Nassau County child support lawyer, contact us online or give us a call at (516) 447-8977.
How Does Child Support Work in New York?
How Long Does Child Support Last in New York?
In New York State, generally, parents must support a child until they reach the age of 21.
There are exceptions; for example, when a child under 21 is married or in the military. When parents live apart, one parent will almost certainly be required to pay child support.
The parent having "residential" custody of the child will receive support from the other parent (residential custody is different than "legal" custody). This can be accomplished by agreement or court intervention. We help parents prosecute such claims and defend against them to help ensure that the amounts are appropriate.
How to Determine Child Support in New York
To determine child support, the court first determines which parent is the "custodial" parent.
If that has not been determined, or the parties and child(ren) are still living together, custody will need to be addressed before child support. Assuming custody has been resolved, the court will consider any agreement signed by the parties resolving custody and/or child support. Otherwise, the court will follow the New York State Child Support Standards Act ("CSSA").
Before the court proceeds, the parties will be required to exchange financial information.
Our experienced Nassau County family lawyers help our clients gather the proper information to make sure that the court has a complete picture. With effective counsel, parties can often resolve their issues at this stage. If they cannot, the court will engage in fact-finding to determine each party's income, which includes income from many sources, not simply from employment. After the court determines each party's income, the court must then make certain deductions.
The court then adds the parties' incomes to compute the combined parental income.
If that income is at or below the statutory cap, the court will apply the appropriate percentage based upon the number of children of the relationship (17% for one child, 25% for two children, 29% for three children, etc.) to the payor's income to determine the amount of child support.
If the parties' combined incomes exceed the statutory "cap," the court must consider certain factors before awarding child support in excess of the cap. Courts in our area often award child support in excess of the cap.
In addition to basic child support, parents may be ordered to provide or contribute toward the other expenses of the child(ren), often referred to as "add ons."
"Add ons" may include the cost of health insurance and unreimbursed medical expenses, childcare, and likely the cost of a college education as well.
Modification of Child Support in New York
Has your income dropped?
Have the needs of your child increased substantially?
Have more than three years passed since the date of your last child support order?
You may be entitled to a modification. Either parent can file an application for modification of child support. The basis for such an application will depend on, among other things, the date of the last order of support, and whether or not the parties agreed to the support in writing or if it was determined by the court.
For more recent orders, unless the parties agreed otherwise, a court may modify an order of child support where:
There has been a substantial change in circumstances since the date of the last order; or
Three years have passed since the order was entered, last modified, or adjusted; or
There has been a change in either party's gross income by 15% or more since the order was entered, last modified, or adjusted.
While there is no definitive list of factual scenarios that may constitute a substantial change in circumstances, some examples of include: A material change in one or both parent's incomes as a result of an illness or injury, or substantially increased expenses resulting from the medical needs or illness of a child.
Set up a consultation with our dedicated Nassau County child support lawyers. Contact us online or give us a call at (516) 447-8977 today.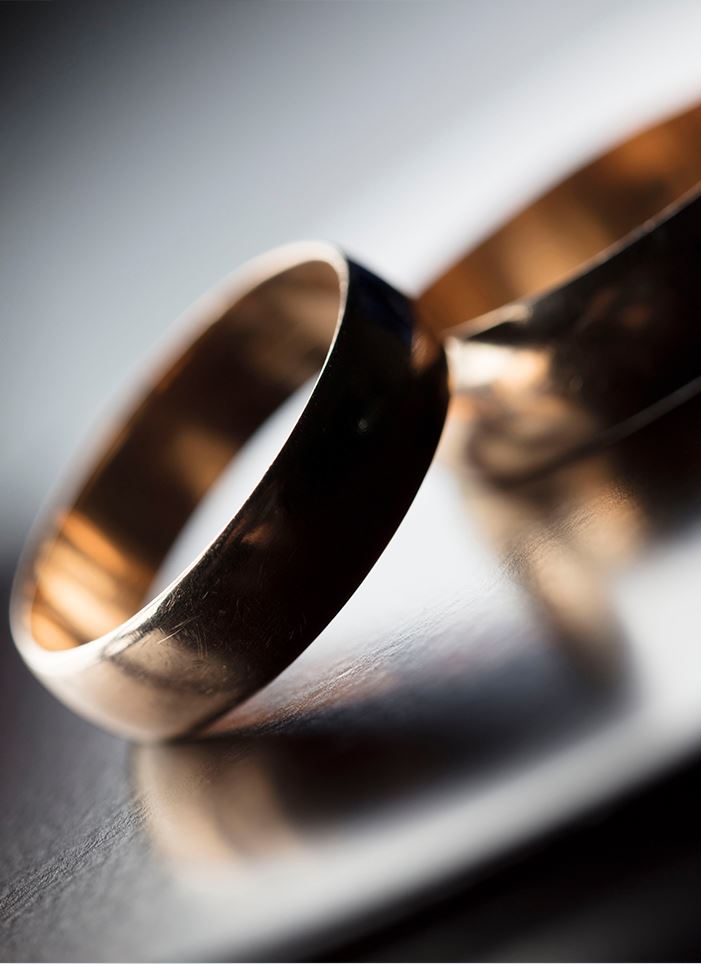 Enforcement of Child Support in New York
If a parent defaults in the payment of child support, the recipient and child have rights.
First, if there is a stipulation or written agreement, the default and notice provisions, if any, must be reviewed and followed. The recipient may then commence enforcement proceedings, which may include seeking court intervention. How to proceed will depend on many factors, including the existence of an agreement, the location of the parties, their sources of income, and their assets. We help parents enforce their rights, and we help parents defend themselves.
In an enforcement proceeding, the court has broad authority and can issue a money judgment which will accrue interest, hold a defaulting parent in contempt (potentially including jail time), suspend a driver's license or professional license, and award the enforcing party counsel fees.
If a defaulting party needs to defend themselves against enforcement proceedings, the available defenses are limited and will be specific. But if a payor parent becomes unable to pay, and allows arrears to accrue, they cannot simply be relieved of that liability and should seek legal advice as early as possible to be able to defend themselves.
If you have questions or would like a more detailed explanation, please call our office at (516) 447-8977 or contact us online to schedule a telephone or in-person consultation with an experienced Nassau County child support lawyer.
"The best! Very professional. Fantastic staff, incredible attention to detail."