Appeals Lawyers in Nassau County
Assistance with Every Step of Your Case Throughout Long Island and New York
A case is often not over when it seems that it should be over. After the trial is completed, or the stipulation of settlement has been signed, and judgment has been entered, there may still be, and often is, work to be done.
First and foremost, if the court entered a non-final (interim) order, or if your case proceeded to trial, and you feel that the court's order was not a fair and just result based upon the evidence presented, you should consider an appeal. While other post-trial remedies may be available, they are not discussed on this page, and we invite you to contact us if you have any questions about post-trial remedies. Please keep in mind that time periods are limited, so contact us quickly to discuss your rights and potential remedies.
How Appeals Work
Our attorneys have handled many successful appeals in the New York State appellate courts. As part of the appellate process, we assist our clients with evaluating the costs and benefits to seeking temporary relief, such as a restraint on enforcement of the order/judgment that is the subject of the appeal. While such relief is not always sought, we work with our clients to evaluate their available options, set realistic expectations, and assist them in making fully informed decisions regarding the appellate process.
To appeal an order of the court, which can be an interim order under certain circumstances (before a full trial) or a final order (after a hearing or trial), certain steps must be taken to protect your rights, such as filing a notice of appeal. The deadline is specific and limited, and the notice must be filed within that time period. After the notice has been filed, you should gather copies of all the evidence presented to the court, transcripts of the proceedings, and a copy of the order so that we can assist in evaluating the prospect of an appeal.
To proceed with an appeal, the evidence and transcripts must be assembled and presented to an appellate court along with a written argument (a brief) as to why you believe that the trial court made errors. The process is time-consuming and can be costly. But if the court made serious errors, you should consider all your options to protect your rights. If you do not appeal in a timely manner, you will lose the right to seek the review of the order by a higher court, and you must live with the order.
Modification & Enforcement
While the prospect of divorce can be daunting, a divorce decree should provide finality and the foundation for a fresh start. Unfortunately, many people find that the judgment in their divorce case represents more of a détente than a permanent solution.
The process of continuously returning to court to modify or enforce the terms of your divorce judgment can be frustrating, expensive, and demoralizing. Careful planning and skillful drafting should help to reduce the risk of misunderstandings, conflict, and even "buyer's remorse," to help avoid a succession of return visits to the courtroom.
Our attorneys work to negotiate a comprehensive settlement that addresses not just immediate issues and areas of contention but also potential future problems. We work closely with each client to understand each client's wishes, concerns, and communication challenges with the other party.
New York law provides procedures for modifying and enforcing judgments, but you can also consider and incorporate additional solutions into your agreement and decree.
Seeking Modification of Custody
Even if parties meticulously prepare their settlement agreement and ensure it accurately reflects their understanding of the terms of their agreement, situations may arise that were not anticipated, or were anticipated but were not resolved. If a party wishes to seek a modification of custody or visitation, the moving parent must first establish a "change of circumstance" by a certain standard as compared to the time when the divorce judgment or custody order was entered.
Examples of situations that might satisfy the change of circumstances standard include:
Relocation of the residential parent for employment, to seek or further education, for family support, etc.
Lifestyle change of a parent that would be detrimental to the child (e.g. a night job that requires the child to be left at home alone at night).
Changes in financial or household circumstances (e.g. unanticipated parental illness that renders the parent unable to care for the child)
Major changes in the needs of the child that the residential parent cannot meet
These are only a few situations that might constitute a change of circumstances, but they illustrate that the standard is subjective, so the importance of skilled advocacy by an experienced attorney cannot be overstated.
Best Interest of the Child Standard
The other part of the analysis is whether a change of custody/access will serve the child's best interests.
Some of the broad categories of information that the court will consider include:
Home environments of each parent
Past parenting and relative fitness of each parent
Promoting stability for the child
Willingness to promote a positive relationship between the child and parent
Duration of the current custody arrangement
Because a party seeking modification must navigate this inquiry based on subjective standards, it is important to plan your case strategy early and to work through and anticipate as many issues as possible. If you expect the other parent to seek a modification of custody/access, you should plan a strategy to be able to effectively defend yourself and possibly seek affirmative relief in the best interests of your child. Either way, you should plan an approach/response and consult an experienced attorney as early as possible.
Modification of Child Support
New York law was amended in 2010 to expand the grounds for modifying child support.
Absent a written agreement to the contrary, in addition to a "substantial change of circumstances" as a basis to seek a modification, a child support order entered after that amendment may be modified upon the following:
The passage of three years since the order was entered, last modified, or adjusted; or
A 15% change (upward or downward) in either party's income since the order was entered, last modified, or adjusted.
Again, a party seeking modification must navigate this inquiry based on certain standards, and it is important to plan your case strategy early and to work through and anticipate as many issues as possible to have the best chance for a positive result. If you file without planning, or you do not prepare a defense in advance, you may lose the opportunity to do so, and you may prejudice your rights.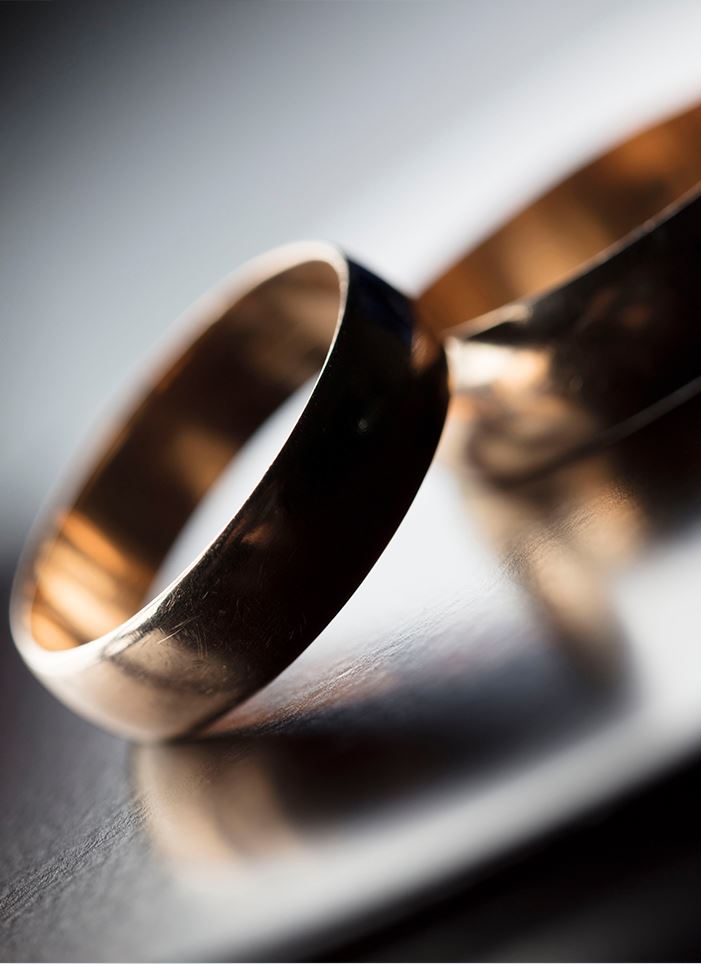 If your former spouse has failed to comply with court orders related to your child custody case, divorce, or another family law matter, this is more than a mere violation of an agreement. Parties are legally required to comply with a judge's orders, and consequences can be imposed for a violation.
Court orders that the other party might flaunt include:
Property division (e.g. cooperation in listing the family home for sale)
Payment of spousal maintenance or child support
Orders regarding child custody and visitation
Orders awarding a party exclusive occupancy of a residence
While some issues can be resolved by effective communication and negotiation, other situations merit pursuing the entry of a judgment, the restraint of assets, and even civil or criminal contempt, which may include incarceration.
If you are the party accused of non-compliance, you have certain rights but must prepare a proper defense and may even consider making an application for relief as well. Further, you should consider making an application before the other party seeks enforcement and as soon as the change occurs that cases the non-compliance.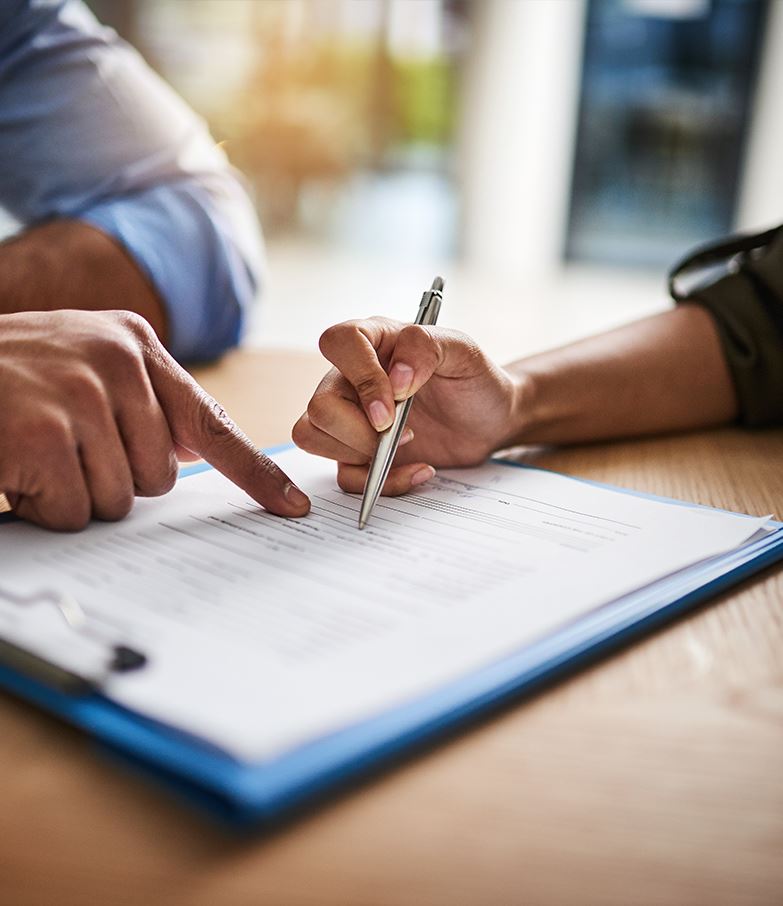 Mediation
Mr. Grossman brings more than twenty (20) years of experience as a matrimonial and family law attorney to his mediation practice, having completed both the basic mediation training and the advanced mediation training for matrimonial matters. He added this service to provide clients with an alternative to litigation with the hope that he can help parties resolve their differences more efficiently and as amicably as possible.
"The best! Very professional. Fantastic staff, incredible attention to detail."